New Income
Raising money for non-profit agencies is a creative and complex process. MN-PS meets you where you are. A comprehensive Development Audit will show where you are, what your strengths and weaknesses are, how your staff is working together in the process of moving your program and funding ahead, and how you can achieve the next level of success.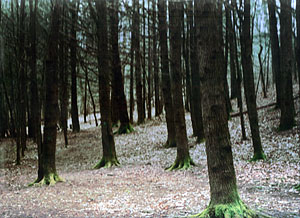 Cradle of Forestry in America Interpretive Association
A key element in this process is understanding and using your data and statistics.
MN-PS will show you how to:
Analyze your data
Display it so staff and board members can make decisions
Decide what new elements may need to be introduced to your funding mix.
Another way to help is to show you how new fundraising ideas can be incorporated into your program. As Executive Director for the Cradle of Forestry Interpretive Association, Alex Comfort recognized that his organization could begin a profitable business of putting on conferences for governmental agencies and also taking over some financial work for them.
This new stream of revenue produced $26,000 annually. Since the work was shared among four staff members, it was not overwhelming in terms of their workload. The additional income stream helped get the agency back into the black.
Many agencies are now developing and incorporating unrelated business income ideas into their program, and MN-PS can show you how to do this.